Will France Win the World Cup?
France is looking very good right about now. They won their semi-final match against Belgium and now they will wait to see who they will go up against the in the Finals. They will play either England or Croatia and although both squads have excelled in the tournament. The question remains. Will France win the world Cup?
Bet on the World Cup round of 16 and get a $1000 bonus when you wager at MyBookie. Our sportsbooks rating shows that MyBookie is the best place to bet on the World Cup. Get a $1000 sign up bonus and bet on your favorite team to win the World Cup! Will France win the world Cup? You can bet on it!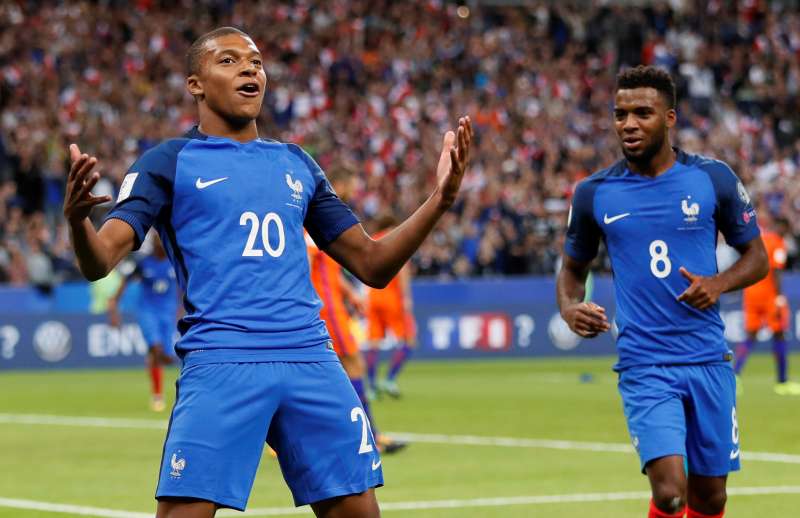 Many believe that the people who post the World Cup betting odds know exactly who is going to win. If that is true, then the answer to the question: will France win the World Cup, is easy. The answer is yes. The latest betting odds from global online sportsbooks have France as the clear favorite to win the World Cup. France is (-150) to win the World Cup. England (+250) and Croatia (+500) are far off in the distance.
Big Named Players and Defense
France has an incredible defense that is for sure. They also have an up and coming superstar in Kylian Mbappé who has incredible speed and an obvious love for the sport. France posted a perfect shutout and now has the momentum as they head into the finals. They are doing all of the little things right to prove that they should be called champions.
Does it Matter Who They Play?
England and France will play and they are getting overlooked and may even be getting a bit of disrespect. The match between these two squads will be very exciting to watch and should provide a formidable opponent for France in the finals of the World Cup.
Check out our World Cup betting tips and predictions for the England vs Croatia!
Please follow and like us: