LA Rams Brandin Cooks Trade Continues Bad Free Agency Season
The NFL off-season is always interesting and that is especially true for the LA Rams. Looking to take advantage of a watered down NFC West, the Rams are looking to make big moves. The latest move was a big blockbuster trade with the New England Patriots. The LA Rams Brandin Cooks trade looks decent on paper, but when the dust settles they will see that they have made a huge mistake.
2018 NFLSportsbook Special: Bet on the NFL now with a special bonus, that you can only get when you click here!
The NFL win totals that were released right after the Super Bowl, showed that the future looks bright for this team. They opened with a win total of 9.5 wins which means that the football odds makers believe that the Rams could get to ten wins and that is huge leap for this team. After the LA Rams Brandin Cooks trade with the Patriots, the NFL win totals have changed and it is something that you have to see to believe.
A Huge Off-Season
The Patriots sent Cooks and a 2018 fourth-round pick to the Rams for the 23rd overall pick in the draft and a sixth-rounder. This is just the start of the many great things that the Rams have done this off-season. They now have Ndamukong Suh, Marcus Peters, Aqib Talib, to go along with Brandin Cooks. This seems like a haul for a team that is ready to make big moves this season in the NFL. Or is it?
Bad Moves
Although the initial reaction would say that the Rams have made huge moves that will improve the team, think again. Aqib Talib is old and he is not the same cover corner that he used to be. Marcus Peters is a head case that lets his emotions control his game and he is anything but a team player. The Chiefs traded him for a reason. Suh (used to be) a beast, but he is getting old and off an unimpressive season. He will be aided by lining up next to the best player in football on defense, but he is no longer the game changer.
Then there is the LA Rams Brandin Cooks trade with the Patriots. Cooks played with two of the best quarterbacks, not only in the league, but to ever play the game, and they were more than happy to see him go. Doesn't that say something? It says that the Rams are taking way too many risks that will not play off this season.
I would bet the under 9.5 on the under on total wins that the Rams will have this season.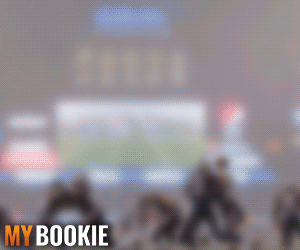 Please follow and like us: