NFL Week 11 Picks: Cowboys vs Falcons Predictions
Week 11 is here and as we found out early in the Packers vs Seahawks game, this is a tough week. There are certain teams that need to win this week or they may just be on the outside looking in when it comes to the NFL playoffs. We looked over the opening spreads and the latest betting lines and odds with public perception built in and we have our picks. Here is our betting breakdown with the Cowboys vs Falcons predictions.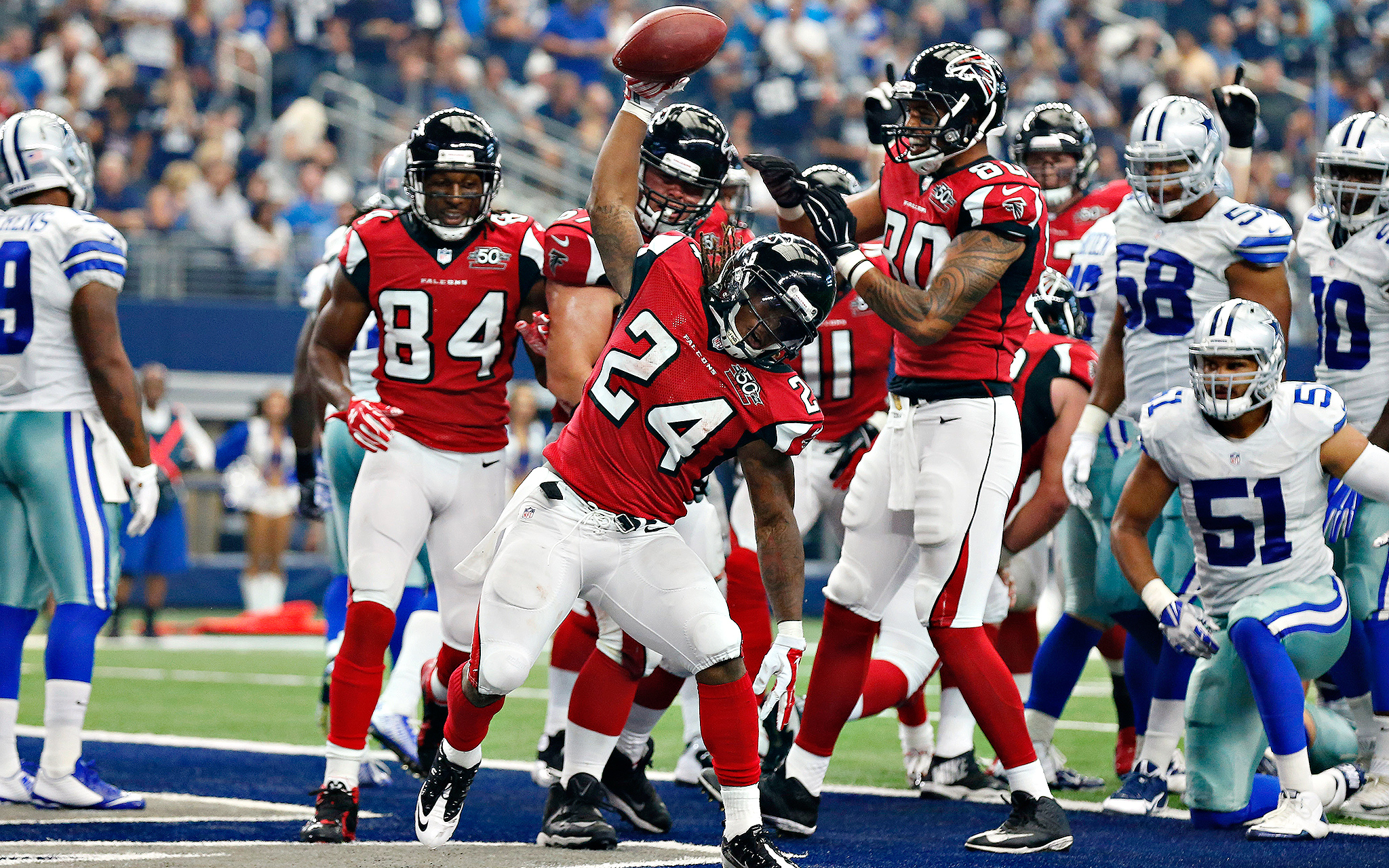 Cowboys vs Falcons Odds
These two teams are hard to figure out. Since the Falcons are at home, sportsbooks made them a (-3) point favorite. Over 50 2 percent of the betting action believes that the Cowboys are about to go on a winning streak after beating the Eagles. The Falcons are still (-3) although some sportsbooks have added juice making the line (-3, -120).
Cowboys vs Falcons Preview
The Falcons have to be embarrassed. After winning three straight they went to Cleveland and laid a big egg in a loss that they should have won. They only managed 17 points as their usually high powered offense could not get it done. The Falcons are 21-9 ATS after scoring 17 points or less in the last game with Matt Ryan under center. But will they be able to slow down Dallas?
Cowboys vs Falcons predictions
If you exclude the win over the Eagles, the Cowboys have looked very bad on the road. They also have trouble putting up points when they are not playing in big D despite the incredible run by Ezekiel Elliot last week. The Falcons are 10-3 ATS in their last 13 games after accumulating less than 90 yards rushing in their previous game. Meanwhile the Cowboys are 1-3-1 ATS in the last five games following a straight up win. The Panthers offense gets in gear in a blowout win over the Cowboys.
Please follow and like us: