Browns Trade Rumors: What Team Will Sign Josh Gordon?
The Browns are going to part ways with Josh Gordon, so everyone wants to know what team will sign Josh Gordon. The best online sportsbooks have put out odds on the Browns and Gordon and these odds are a bit surprising considering everything that is going on with Gordon at the moment.  I nailed my predictions about Urban Meyer, so it's time to figure out where Gordon is going. Here are my thoughts on Gordon. Before you bet on Gordon, check out our free picks ATS for every NFL game in week 2. 
Favorites, Underdogs and the Unthinkable
Before you can guess what team will sign Josh Gordon you have to answer one question, why are the Browns willing to let him go? More importantly what are teams willing to give to acquire Gordon? His last play with the Browns was a touchdown catch to break a winless streak and there is no doubt that the guy has talent. So let's look at what team will sign Josh Gordon.
Do you think you know where Josh Gordon will play next? Place your bets here and show off your NFL knowledge! Get a big bonus and double your money to bet on the NFL!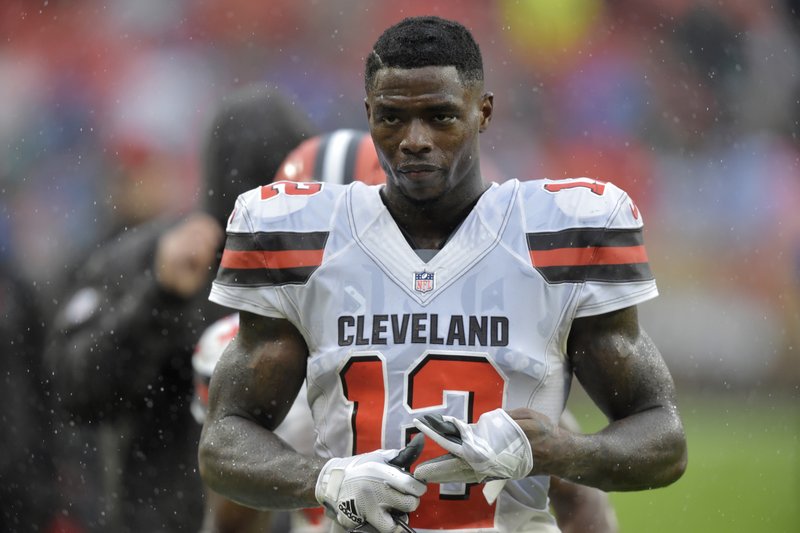 The Pats are the favorite to sign Gordon and that should not come as a surprise since they have big issues at wide out this year and he is an incredible talent. Team up Gordon with Tom Brady is an excellent incentive for Gordon to stay clean.
Same as above except Gordon gets to play with Aaron Rodgers. The better incentive for the Browns is that they get to ship Gordon out of the AFC. The Packers missed out on Kahlil Mack so now is the time to show the fans they are serious.
Wait, why are the Titans big favorites? Because this team is in a "win now" mode. Teaming a young Gordon with a young Marcus Mariota looks good and will excite the fan base.
The Usual Suspects
The Cowboys (+400), Jaguars (+400) and even the Jets (+500) should get some consideration but until they find out the information behind Gordon it will be tough to figure out what team will sign Josh Gordon.
Please follow and like us: