2018 NFL Win Totals For Every Team
The win totals in this article have been updated on August 1st 2018 using lines from MyBookie.
The NFL season just ended and the Philadelphia Eagles are the Super Bowl champions. They defeated the New England Patriots in an incredible game and they should enjoy their accomplishment. However, it won't be long before the NFL draft, free agency, and NFL preseason steal the headlines and we dive in to a new season. When betting on football it is never too early to take a look at the NFL win totals for every team for the upcoming season. Here is a look at the earliest odds for every team and their projected win totals for over / under betting for this year.
These numbers and predictions will change throughout the season and we will update it accordingly after big events like free agent signings, the draft and anything that could cause the number to shift.
This article will be updated with breaking news and will discuss all of the many changes that will happen up to the kickoff of the 2018 season. All of the NFL win totals were taken from 5Dimes and My Bookie.
If you bet on the NFL win totals now you can get a bonus when you bet on the 2018 NFL win totals for every team here and make sure to use the promo code CHASER to get the biggest bonus possible! Try it out here and win big betting on the NFL!
Arizona Cardinals NFL Regular Season Wins
Over 6½                               -115
Under 6½                            -125
Arizona Cardinals predictions: This team has a lot of work to do in the off season, which includes getting a new coach and a quarterback. As of right now they are looking like a team that will be lucky to get over 6 wins on the season.         Under 6.5
Change: Opened 6.5 now 5.5Â 
Atlanta Falcons NFL Regular Season Wins
Over 9Â Â Â Â Â Â Â Â Â Â Â Â Â Â Â Â Â Â  -140
Atlanta Falcons predictions: Atlanta will host the Super Bowl this season which gives this team extra motivation. The problem is that they have to get back on track offensively and they play in a very difficult division. It will be close, but under is the way to go. Under 9
Change: Opened 9Â now 9.5Â 
Baltimore Ravens NFL Regular Season Wins
Over 8½               +120
Under 8½            -160
Baltimore Ravens predictions: The Ravens are an incredible value bet considering that they ended the season with many of their best players injured and out. They will be a sleeper to win the Super Bowl and for that reason the only play is the over. Over 8.5
Change: Opened 8.5 now 8Â 
Buffalo Bills NFL Regular Season Wins
Over 6½                  -120
Under 6½              -120
Buffalo Bills Predictions:   The Bills had an incredible season and somehow back peddled into a playoff spot. Don't let that season fool you. The Bills have plenty of work to do on this team and they still don't know who they will have at QB when the season starts.  Under 6.5
Change: Opened 6.5 now 6Â 
Carolina Panthers NFL Regular Season Wins
Over 9Â Â Â Â Â Â Â Â Â Â Â Â Â Â Â Â Â Â  +100
Carolina Panthers predictions: The Panthers showed that as long as they have Cam Newton on offense and Luke Kuechly on defense they can win ballgames. They didn't have enough to get past in the Saints and now they have to deal with off the field controversy in the off season. They have a good core and should be even better on offense this season. It will be close but they get the over. Over 9
Change: Opened 9Â now 8.5
Chicago Bears NFL Regular Season Wins
Over 6½               -130
Under 6½              -110
Chicago Bears Predictions:  The Bears get a full year with Mitch Trubisky under center and they had one of the better defenses to end the season. Don't be surprised if the Bears make the playoffs. Over 6.5
Change: Opened 6.5 now 6.5Â  (no change)
Cincinnati Bengals NFL Regular Season Wins
Over 7Â Â Â Â Â Â Â Â Â Â Â Â Â Â Â Â Â Â  -120
Cincinnati Bengals Predictions: Â Surprisingly the Bengals held on to Marvin Lewis despite another disappointing season. The Bengals window is rapidly closing and this number is dead on. The Bengals fall just short of 7 wins and go under the total. Under 7
Change: Opened 7Â now 6.5Â 
Cleveland Browns – NFL Regular Season Wins
Over 4½               +120
Under 4½              -160
Cleveland Browns Predictions:Â **UPDATE**Â  The Browns traded for Jarvis Landry and this total went off the board. So glad we locked in the over 4.5. Will update the total once it is released. We all know that the Browns will be looking at a quarterback in the draft. That could be the difference between winning and losing. Â The Browns had a decent defense and the extra players they acquire in the draft will finally get this team above 4.5 wins. Over 4.5
Change: Opened 6.5 now 5.5Â 
Dallas Cowboys NFL Regular Season Wins
Over 9Â Â Â Â Â Â Â Â Â Â Â Â Â Â Â Â Â Â  -145
Dallas Cowboys Predictions: The Cowboys will be happy to get Ezekiel Elliot back for a full season. This will help the offensive production and get this team back in playoff contention. Â Â Â Â Â Â Â Â  Dak Prescott will get better in his third season. The Cowboys get back into the elite with a winning season. Over 9 Â Â Â Â Â Â Â Â Â Â Â Â Â Â Â Â Â 
Change: Opened 9Â now 8Â 
Denver Broncos NFL Regular Season Wins
Over 7Â Â Â Â Â Â Â Â Â Â Â Â Â Â Â Â Â Â  -140
Denver Broncos Predictions: this all comes down to if the Broncos can or will sign another quarterback. Unfortunately they are strapped from a money standpoint and they will most likely not sign a big name in a heavy free agent QB market. The end result will be another bad year for the Broncos. Under 7
Change: Opened 7Â now 7.5Â 
Detroit Lions NFL Regular Season Wins
Over 8Â Â Â Â Â Â Â Â Â Â Â Â Â Â Â Â Â Â  +120
Detroit Lions Predictions: The Detroit Lions seem to be breaking that barrier from lovable losers to playoff contender. Matt Patricia should fix a defensive unit that was 21st in the NFL in the points against category. He kept Jim Bob Cooter on deck and that will keep this offensive unit clicking right along and allow the Lions to go over this number. Over 8Â  Â Â Â Â 
Change: Opened 8Â now 7Â Â Â 
Green Bay Packers NFL Regular Season Wins
Over 10Â  Â  Â  Â  Â  Â  Â  Â  Â  Â  +120
Under 10Â Â Â Â Â Â Â Â Â Â Â Â  Â  -160
Green Bay Packers Predictions: The Green Bay Packers will be thrilled to have Aaron Rodgers back under center. The last time that he broke his collarbone he had an incredible season. Unfortunately they have two any problems on this team and the Packers are going to slowly fade away this season. Under 10
Change: Opened 10Â now 10 (no change)Â Â 
Houston Texans NFL Regular Season Wins
Over 8½               -120
Under 8½              -120
Houston Texans Predictions: The Texans finally got their quarterback in Deshaun Watson, but can they stay healthy? Watson got hurt last year and JJ Watt never seems to be able to play a complete season. Â The Texans need some work on the defensive side of the ball and other teams in the division are catching up. Under 8.5Â Â Â Â Â Â Â Â Â Â Â Â Â Â 
Change: Opened 8.5 now 9Â 
Indianapolis Colts NFL Regular Season Wins
Over 5½               -155
Under 5½              +115
Indianapolis Colts Predictions: The Colts have a good new head coach in Frank Reich and will look to have a rebound season. The shoulder injury to Andrew Luck is a game changer and until that clears up, this is a solid under bet. Under 5.5
Change: Opened 5.5 now 7.5Â 
Jacksonville Jaguars NFL Regular Season Wins
Over 8½               -190
Under 8½              +150
Jacksonville Jaguars Predictions:Â The NFL win totals for every team will be buzzing about the Jags again this season. The Jaguars made a huge step last year and will still have one of the best defenses in the NFL. Can they win with Blake Bortles? He proved with a good running game this team could go to the next level and they will once again go to the playoffs. Over 8.5
Change: Opened 8.5 now 8Â 
Kansas City Chiefs NFL Regular Season Wins
Over 9Â Â Â Â Â Â Â Â Â Â Â Â Â Â Â Â Â Â  +120
Kansas City Chiefs Predictions: The Chiefs parted ways with Alex Smith and will let Patrick Mahomes run the offense. Kareem Hunt has off season problems that could be a concern and the Chiefs are moving pieces on defense. It started by shipping All-Pro cornerback Marcus Peters to the Rams. With so many moves, they are just risky to bet on getting ten wins this season. Under 9
Change: Opened 9Â now 8Â 
Los Angeles Chargers NFL Regular Season
LA Chargers Predictions: With the Chiefs and Broncos declining that leaves the door open for the Chargers. They played much better than their record indicated last season and they will make the playoffs and upset a few big named teams along the way.  Over 8
Change: Opened 8Â now 9Â 
Los Angeles Rams NFL Regular Season Wins
Over 9½               +115
Under 9½              -155
LA Rams predictions: Sean McVay turned the Rams into contenders and they will once again be one of the best teams in the NFL, but this bar is set very high. Safety Lamarcus Joyner, cornerback Trumaine Johnson and outside linebacker Connor Barwin all slated for unrestricted free agency and this could change the powerful defense. The trade for All-Pro cornerback Marcus Peters from teh Chiefs show that Trumaine Johnson will most likely play for another squad. This number is too high. Under 9.5
Change: Opened 9.5 now 9Â 
Miami Dolphins NFL Regular Season Wins
Over 7Â Â Â Â Â Â Â Â Â Â Â Â Â Â Â Â Â Â  +110
Miami Dolphins Predictions: The Miami Dolphins have a lot of work to do. Adam Gase seemed to have the team heading in the right direction a year ago, but they gave up down the stretch. They will have to stop Jarvis Landry from leaving in free agency and get back a healthy Ryan Tannehill back under center. Even if all of that happens, the Dolphins are looking to another mediocre season. Under 7
Change: Opened 7Â now 7Â  (no change)
Minnesota Vikings NFL Regular Season Wins
Over 9½               -140
Under 9½              +100   
Minnesota Vikings Predictions: Â Â The Vikings are off an incredible season and with a stout defense and an ever improving offense, there is every reason to believe that they will be back in the playoffs. Case Keenum, Teddy Bridgewater and Sam Bradford are all free agents, but the Vikings will keep one of them and with a healthy Dalvin Cook back in the lineup this team will have a quality offense. The problem is all of the other teams in this division will be improved and healthy making it difficult to reach this mark. Under 9.5 Â 
Change: Opened 9.5 now 10Â 
New England Patriots NFL Regular Season Wins
Under 12Â Â Â Â Â Â Â Â Â Â Â Â  Â  -120
New England Patriots Predictions:   You can not look at the NFL win totals For every team without looking at the Pats. The Patriots keep defying all odds and racking up the wins. After losing the Super Bowl they should be focused heading into this season. The problem is the Patriots are getting older and Tom Brady is going to have to do it again. Father time will catch up with Brady or the rest of the league will. Under 12   
Change: Opened 12Â now 11.5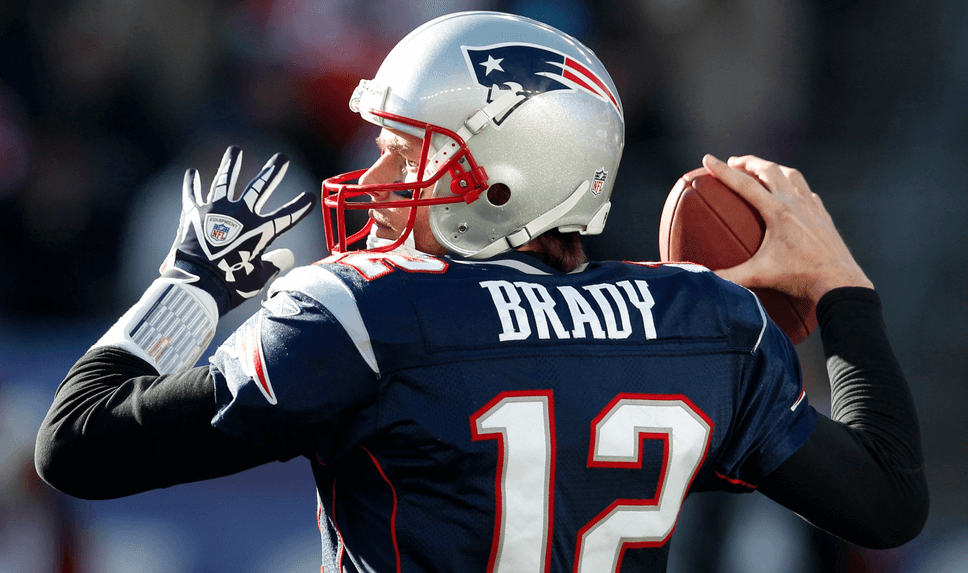 New Orleans Saints NFL Regular Season Wins
Over 9½                +115
Under 9½              -155  
New Orleans Saints Predictions: The future looks bright for the Saints. They had an incredible draft a year ago and it gave them the rookie of the year on offense and defense. Drew Brees is not going anywhere and this team looks to be headed up. They finished the year with numerous starters out due to injury. Starting this year healthy will lead to a run for the Super Bowl. Over 9.5
Change: Opened 9.5 now 9.5Â  (no change)
New York Giants NFL Regular Season Wins
Over 6Â Â Â Â Â Â Â Â Â Â Â Â Â Â Â Â Â Â  -120
Under 6Â  Â  Â  Â  Â  Â  Â  Â  -120 Â Â 
New York Giants Predictions:  The Giants need to have an incredible offseason to beef up this team. They started by bringing in Pat Shurmur and Dave Gettleman which are both positive moves. They have to learn a new offensive and defensive scheme and that could take some time.  Eli Manning will have a healthy Odell Beckham Jr back in the lineup, but don't expect much from Big Blue this year. The defense is talented enough to keep them in games, but not win more than six games this season. Under 6  
Change: Opened 6Â now 7Â 
New York Jets NFL Regular Season Wins
Over 5Â Â Â Â Â Â Â Â Â Â Â Â Â Â Â Â Â Â  -120
Under 5Â  Â  Â  Â  Â  Â  Â  Â  Â  -120 Â Â 
New York Jets Predictions: The Jets had an incredible season a year ago considering that they were expected to go winless.  Don't be fooled, this team is miserable. They have a tremendous lack of talent on this squad. They do have some solid draft picks and plenty of cap space, but who will want to play on the Jets? Under 5   
Change: Opened 5 now 6.5Â 
Oakland Raiders NFL Regular Season Wins
Over 8Â Â Â Â Â Â Â Â Â Â Â Â Â Â Â Â Â Â  -140
Under 8Â  Â  Â  Â  Â  Â  Â  Â +100 Â Â Â 
Oakland Raiders Predictions: The big news so far for the Raiders is the return of Jon Gruden. The Super Bowl odds on the Raiders jumped after the hiring, but he has plenty of work to do. Derek Carr will be happy to have Gruden back but he needs a return to glory of Amari Cooper if this offense will succeed. Look for some serious moves in free agency and the Silver and Black are back! Over 8 Â 
Change: Opened 8Â now 9Â 
Philadelphia Eagles NFL Regular Season Wins
Over 10½                             -115
Under 10½                          -125
Philadelphia Predictions: Â The Eagles will be out to repeat as Super Bowl champs and having a healthy Carson Wentz back will make this team a contender. The problem is they will have a big target on their back and a much tougher schedule. The have a strong core back on this team, but they are overvalued with too high of a number. They may get ten wins but not more. After trading for Michael Bennett from the Seahawks, the juice on this number has changed. It went from 10.5 over +100 to 10.5 over -115Â Under 10.5
Change: Opened 10Â now 10 (no change)Â 
Pittsburgh Steelers NFL Regular Season Wins
Over 10½                             +100
Under 10½                          -140  
Pittsburgh Steelers Predictions:  The Steelers have to be focused after the embarrassing exit in the playoffs against the Jacksonville Jaguars. They had to change their defense when they lost Ryan Shazier but will be loaded and more prepared this season. The offense is still one of the bets once they take care of Le'Veon Bell and get healthy.  The Steelers are always in the mix for the Super Bowl and it won't change this season. Over 10.5  
Change: Opened 10.5 now 10.5 (no change)
San Francisco 49ers NFL Regular Season Wins
Over 7½                  -210
Under 7½              +160  
San Francisco 49ers Predictions: Â The 49ers are easily going to be one of the most hyped teams this offseason. Jimmy Garoppolo looked like the next coming of Joe Montana and the fans are excited for a big season as John Lynch continues to mold this team. The 49ers are also aggressive in free agency as they have signed All pro cornerback Richard Sherman to anchor the defense. 49ers fans have reason to be optimistic, but beware. The hype has pushed this win total up and you never want to bet on hype. Under 7.5Â  Â 
Change: Opened 7.5 now 8.5Â Â  Â  Â  Â  Â  Â Â 
Seattle Seahawks NFL Regular Season Wins
Over 9Â Â Â Â Â Â Â Â Â Â Â Â Â Â Â Â Â Â  -120
Under 9Â Â Â Â Â Â Â Â Â Â Â Â Â Â Â  Â Â Â Â Â Â Â Â Â Â Â Â Â Â  Â -120 Â Â 
Seattle Seahawks Predictions:  The Seahawks missed the playoffs for the first time since 2011 and many are wondering if the playoff window has closed for this team. The defense is aging and many like Richard Sherman are trying to recover from injury. Russell Wilson is still playing at an lite level, but the Rams and the 49ers will make it tough to pile up wins. Even though the Seahawks have traded Michael Bennett to the Eagles and Richard Sherman looks to be next, this number has stayed at nine.  Under 9  
Change: Opened 9Â now 9Â 
Tampa Bay Buccaneers NFL Regular Season Wins
Over 6½                               +100
Under 6½              -140    
Tampa Bay Buccaneers Predictions: The Buccaneers parted ways with running back Doug Martin and they are working on a new look as they head into this season. They brought in a new defensive line coach to try and beef up a nonexistent pass rush and will improve defensively. Â Â The move of Todd Monken to a full time offensive coordinator should be a welcome change although Dirk Koetter will still be making the play calls. Tampa Bay is being over looked, but they still have talent on both sides of the ball and will surprise a few teams this year. Over 6.5 Â Â 
Change: Opened 6.5 now 7.5Â 
Tennessee Titans NFL Regular Season Wins
Over 7½                  -150
Under 7½              +110     
Tennessee Titans Predictions: The Titans had a very good season despite the fact that Marcus Mariota had his worst year as a pro. Enter new coach Mike Vrabel who has an impressive resume of winning as a player and coach. The Titans are old on defense and they need to have a better pass rush this season. In an improving division, the Titans will struggle to get 8 wins. Under 7.5
Change: Opened 7.5 now 8.5Â 
Washington Redskins NFL Regular Season Wins
Over 7Â Â Â Â Â Â Â Â Â Â Â Â Â Â Â Â Â Â  +110
Washington Redskins Predictions: Out goes Kirk Cousins and in comes Alex Smith and everyone believes that the Redskins will fall off the map. Don't forget this team missed key players like Trent Williams, Jordan Reed and Chris Thompson for a big part of the year. If this team improves on defense they have a shot of winning the East. Over 7
Change: Opened 7Â now 6.5Â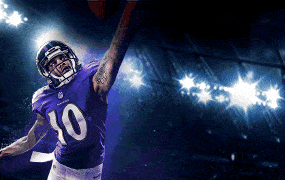 Please follow and like us: